We're still able to produce great content with our clients while practicing safe social distancing. We all have a very powerful camera right in our pocket on our smartphones. We've challenged some of our friends to get creative with their devices and film their own footage that we can then edit into engaging branded content.
Here are some tips we put together for filming your own video at home. Grab your phone and a handy dandy helper if you can — it's tough being the talent and the director at the same time!
Settings
Shoot at the highest resolution possible in your settings. 1080 is better than 720, but 4K is best. The higher the number of frames per second, the better. 60 frames per second (fps) is preferred.
Lighting
Experiment with light and be aware of your main light source. For instance, direct bright light may be a little harsh on your face and cast strong shadows. Softer, natural light is more flattering. Take advantage of the light coming through windows without getting so close you need sunglasses. Contrary to what a lot of people think, overcast or cloudy days are actually the best for filming because clouds filter the light.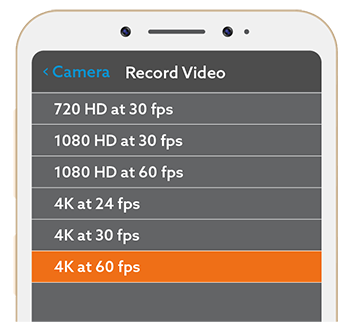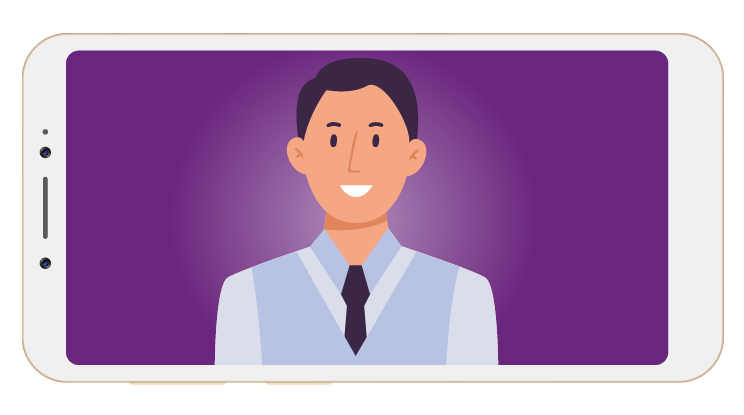 Setup
Film with your phone horizontally, not vertically. The camera on the back of your phone is generally better than the front facing camera, this is where a helper might come in handy. Place your phone on a flat surface at eye level with your subject. Don't attempt to hold your phone for filming! Make sure the lens is clean and your subject is in focus, tapping a face on the screen will tell the camera where to focus.
Framing
Framing your shot is important. Align yourself with the center of the screen. We don't need to see your whole body – we'll want to focus on your face. You can sit or stand however you're most comfortable, but remember to stay in one place for the duration of filming. Be conscious of the environment you're in; make sure the background is not too busy or distracting. Get creative! Move a plant into the background, add a soft blanket for a different texture, or remove excess clutter.
Sound
Find a quiet place with no background noise, silence other devices, and turn the TV off. Let others in your home know you're filming to avoid any on-camera disruptions. Do a test to make sure there is no echo in your space and make sure to speak loud and clear.
Send your footage
When sending your video files, choose full size. They may be too large for email, you can send via Dropbox, Box, Google Drive, or Hightail.
Need some assistance setting up your video?
Shoot us a note, we're here to help!