A brassy new brand for a bustling speakeasy
Project Overview:
A century ago, Jenny Duffy ran the most lavish speakeasy and bawdy house in Scranton, where the socially prominent and wealthiest citizens indulged in all forms of forbidden fruit. Today, Madame Jenny's pays homage to the successful proprietress with a bold and brassy brand.
A visit to the speakeasy is sure to be the bee's knees with an authentic roaring 20's experience from the headline on the menu masquerading as a newspaper to the craft cocktails proudly bearing the names of famous local madames. Buzz of Jenny's arrival started weeks before the opening with social media images featuring a sneak peek of the interior and guerilla marketing tactics such as skeleton keys (that doubled as bottle openers) scattered around town, while MadameJennys.com served as a hub for entertainment details.
Project Showcase: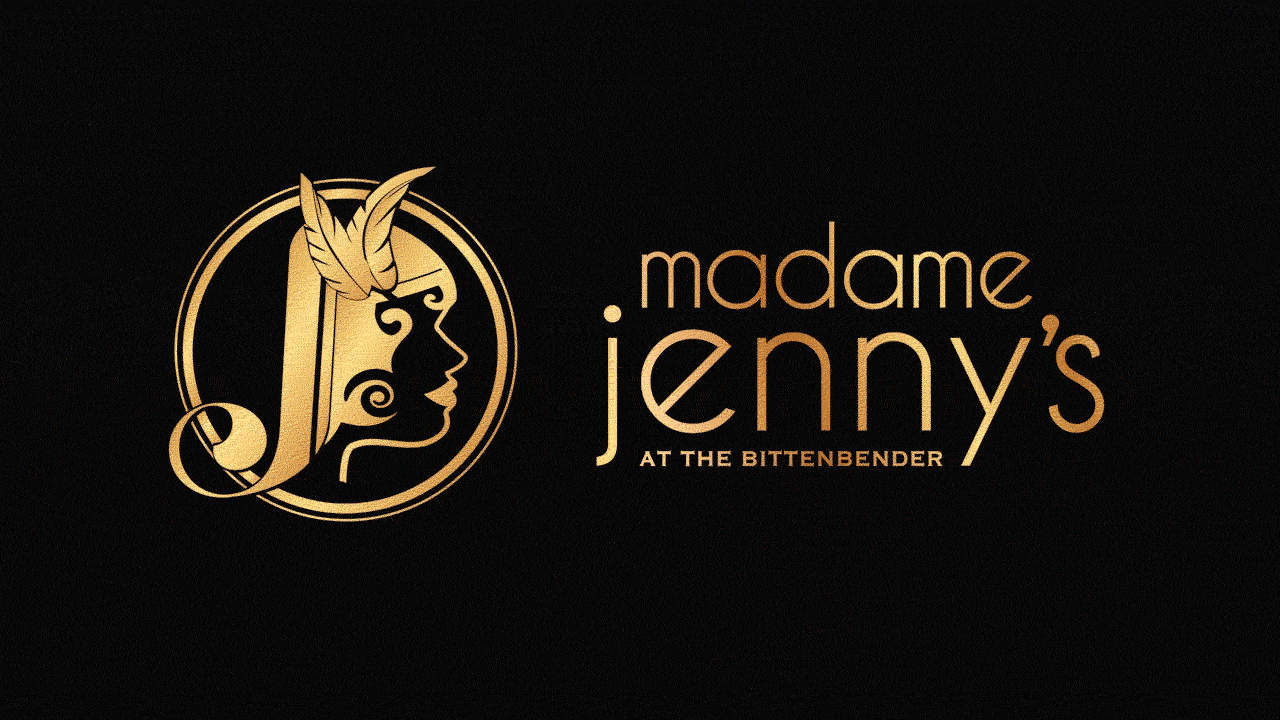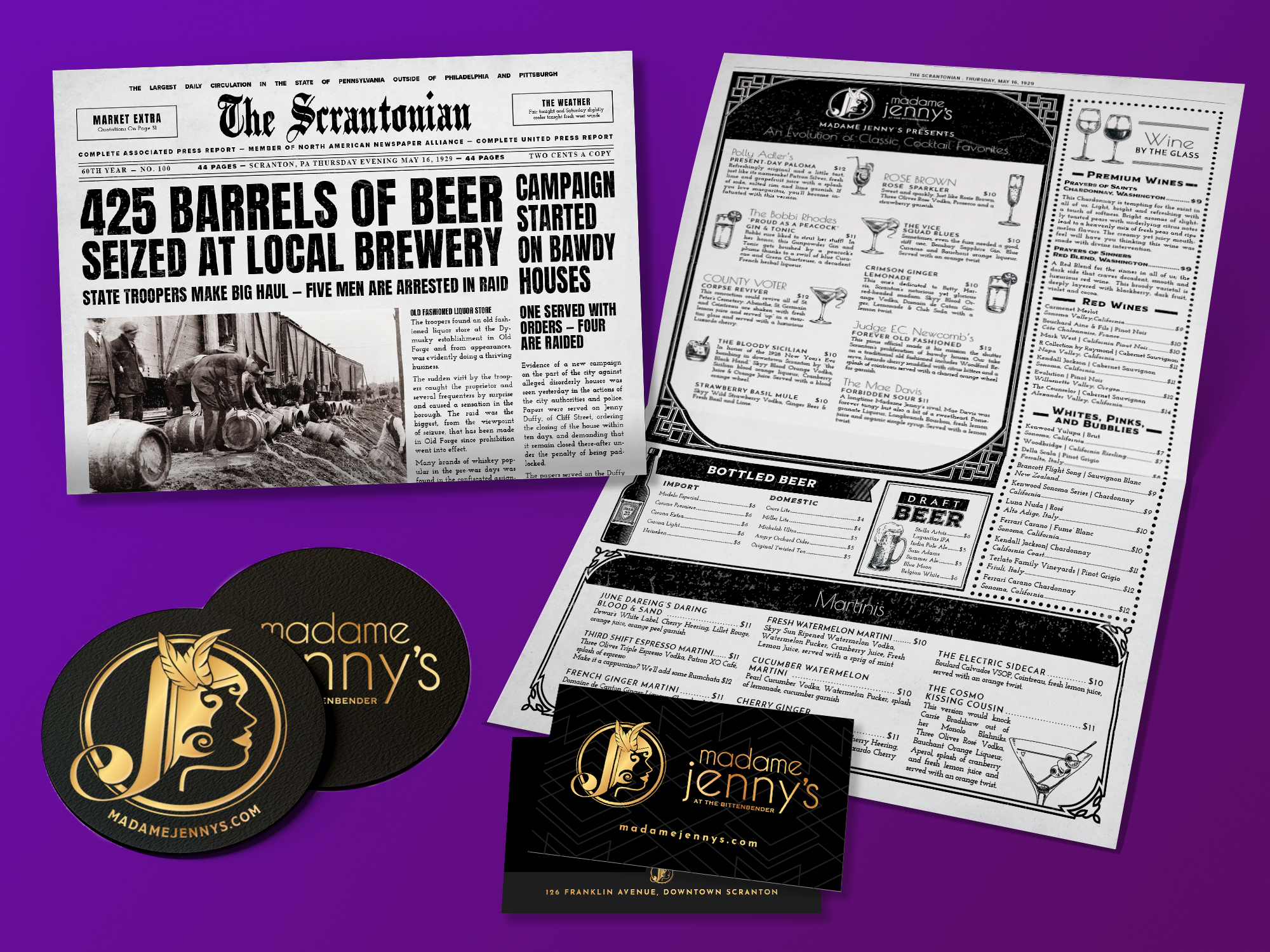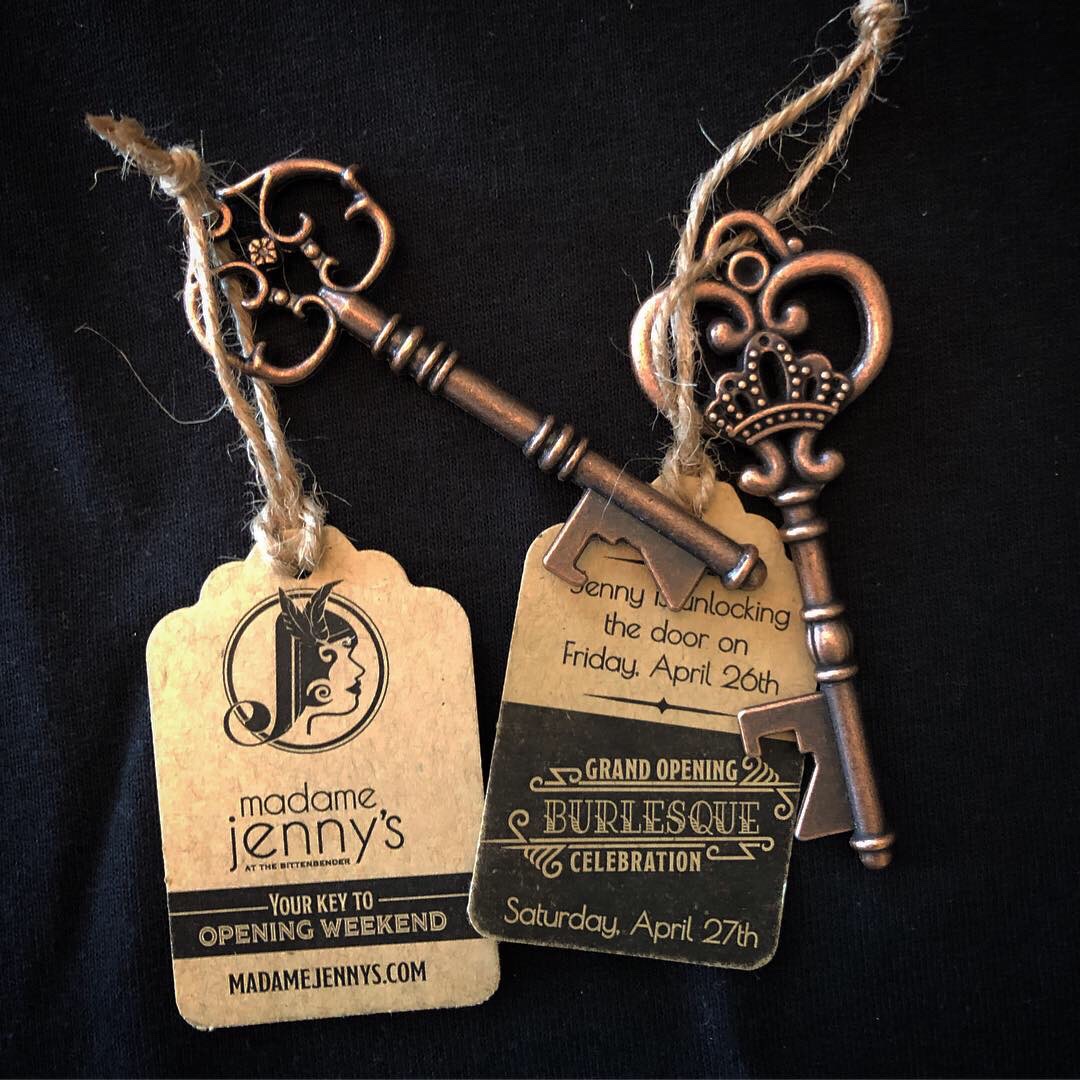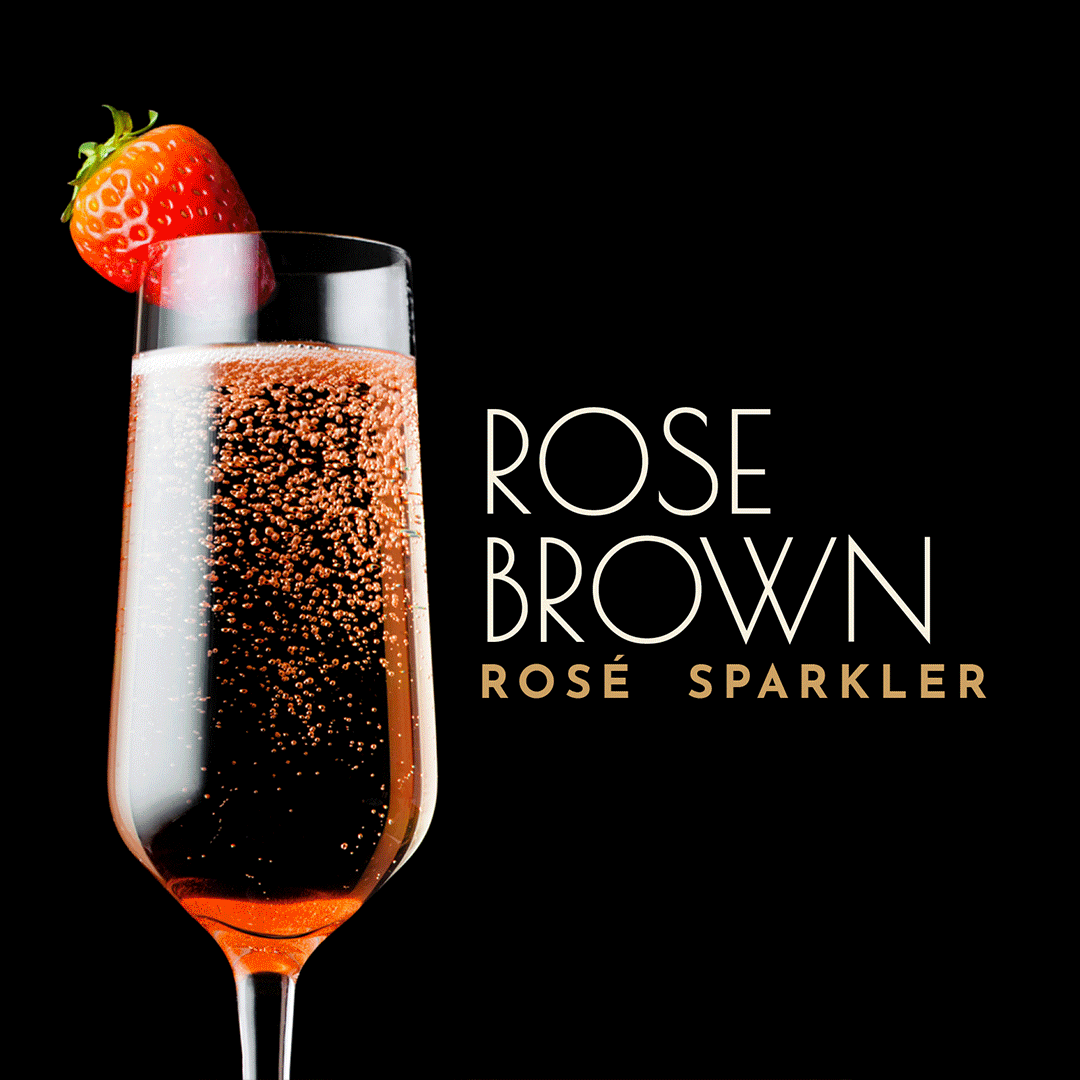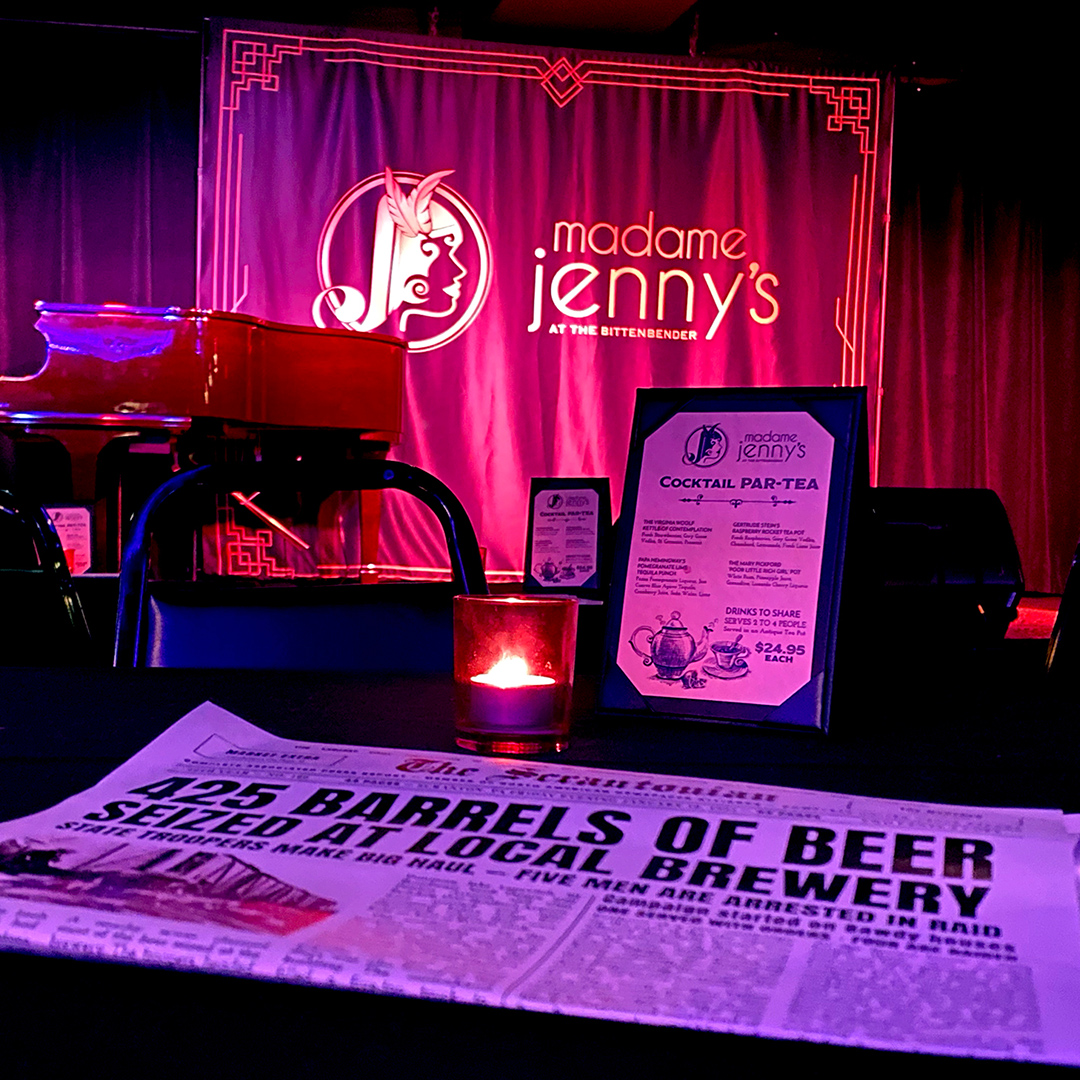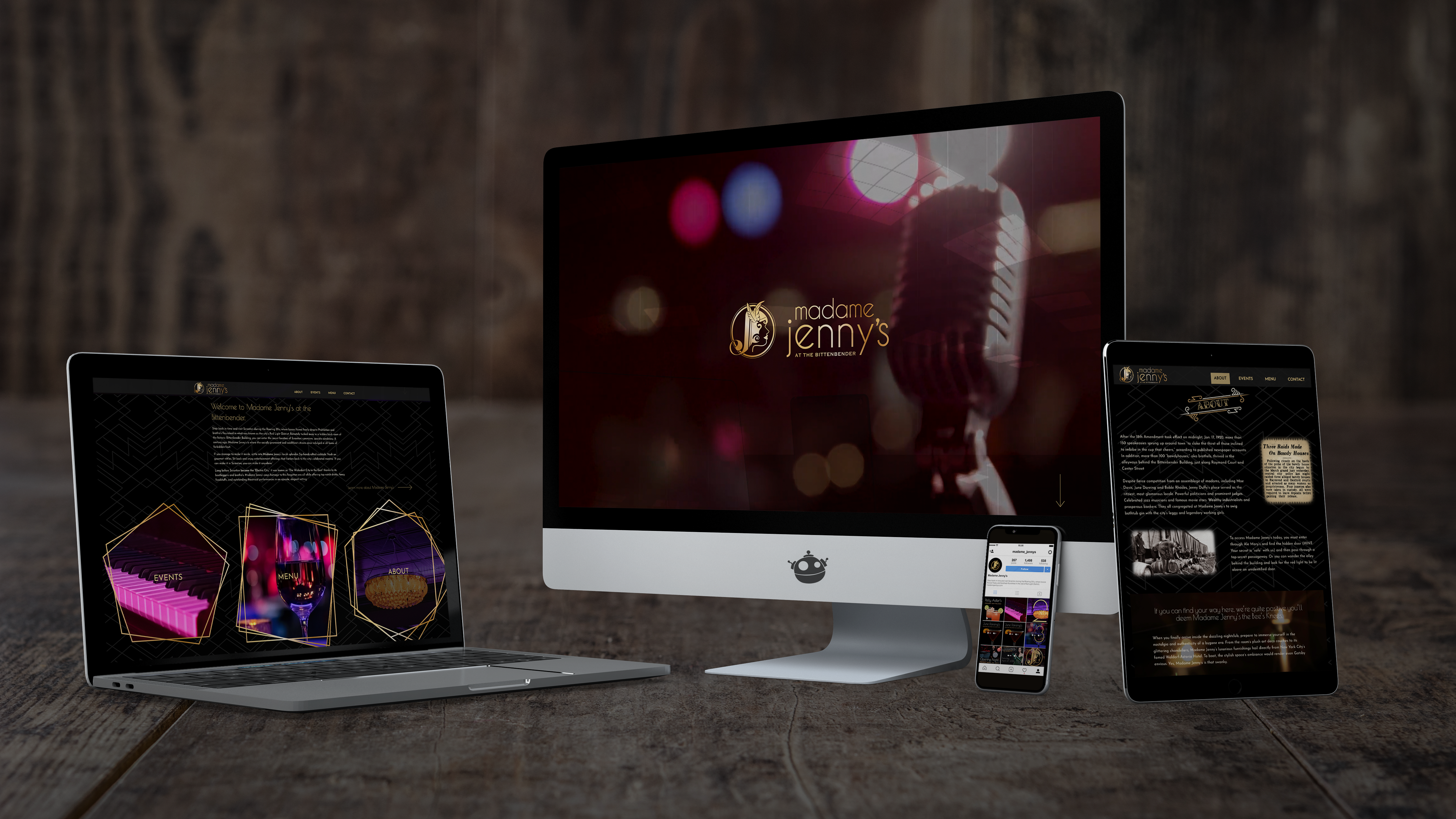 Project Resources:
Web Development
Graphic Design & Branding
Apparel & Promo Item Design
Brand Development
Digital Ad Creative
Email Marketing Design
Logo Design
Package Design
Photography & Editing
Responsive Web Designs Rendered for Desktop, Tablet + Mobile
Web Design
Marketing & Content
Copywriting
Digital Advertising Campaigns
Email Marketing
Social Channel Creation
Social Media Marketing
Website Content Management
Technical Specs
CSS3
HTML5
Javascript
Wordpress
Visit the Site
Think We're a Good Fit?
Get in touch with us and tell us a bit more. We'd love to chat.
Contact Us Today
Hello!