Cove Haven Entertainment Resorts
Project Overview:
Cove Haven Entertainment Resorts is a group of 3 couples-only resorts nestled in the scenic Pocono Mountains. Their only problem was that people weren't exactly sure where they were or how the resorts were connected. Our mission was to not only redesign their website to be clean, modern, and more inviting to a younger demographic with integrated video content, but to also work with their marketing team to make the relationship between the resorts and their amenities more apparent. We gave the existing website an overhaul that pushed more room bookings while providing consistent and timely website support and updates. We also provide design support for a variety of resort signage and activities.
Project Showcase: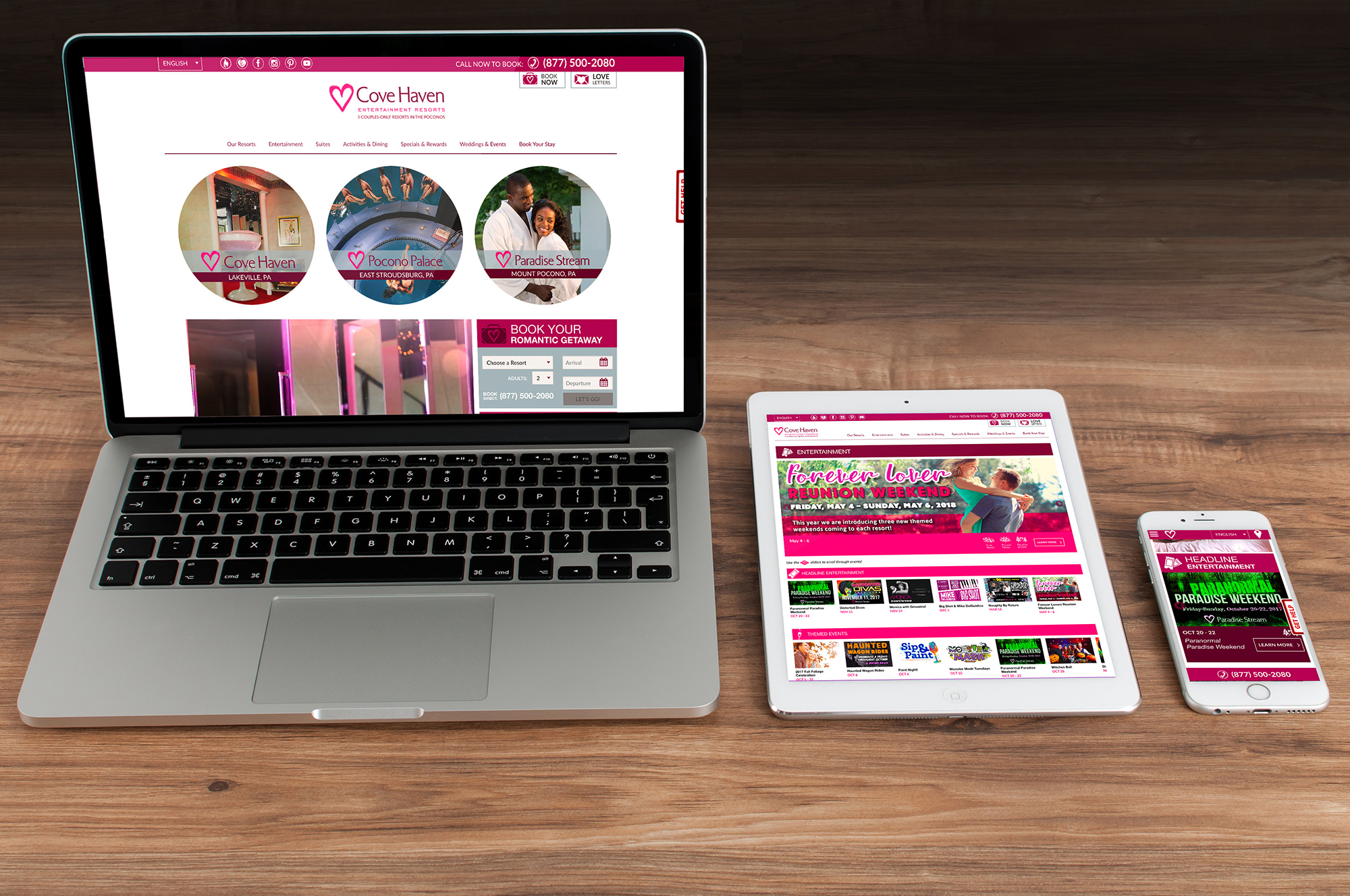 Project Resources:
Web Development
Application Development
Back End Development
Client Website Training
Database Architecture and Management
Front End Development
Responsive Web Development
Secure Hosting Solution
Server Administration
Wordpress Custom Theme Development
Graphic Design & Branding
Animation & Motion Graphics
Custom Web Development Wireframing
Responsive Web Designs Rendered for Desktop, Tablet + Mobile
Sitemap Development
Web Design
Marketing & Content
Video Production/Editing
Website Content Management
Technical Specs
CSS3
Foundation Framework
HTML5
Javascript
MYSQL
PHP
Wordpress
Visit the Site
Think We're a Good Fit?
Get in touch with us and tell us a bit more. We'd love to chat.
Contact Us Today
Hello!