Marketing an American Tradition with Italian Roots
Project Overview:
Avanti Cigar Company is one of the oldest Italian American cigar companies in America and remains the only producer of fire-cured cigars in the United States. We were delighted to partner with Avanti and Manifatture Sigaro Toscano to tell the story of the brand's rich history while developing a fresh look for a new generation. From designing and developing the expansive eCommerce website, to producing stunning drone footage at the fields, this project certainly rolled into a robust campaign that we're still working to evolve to this day.
Project Showcase: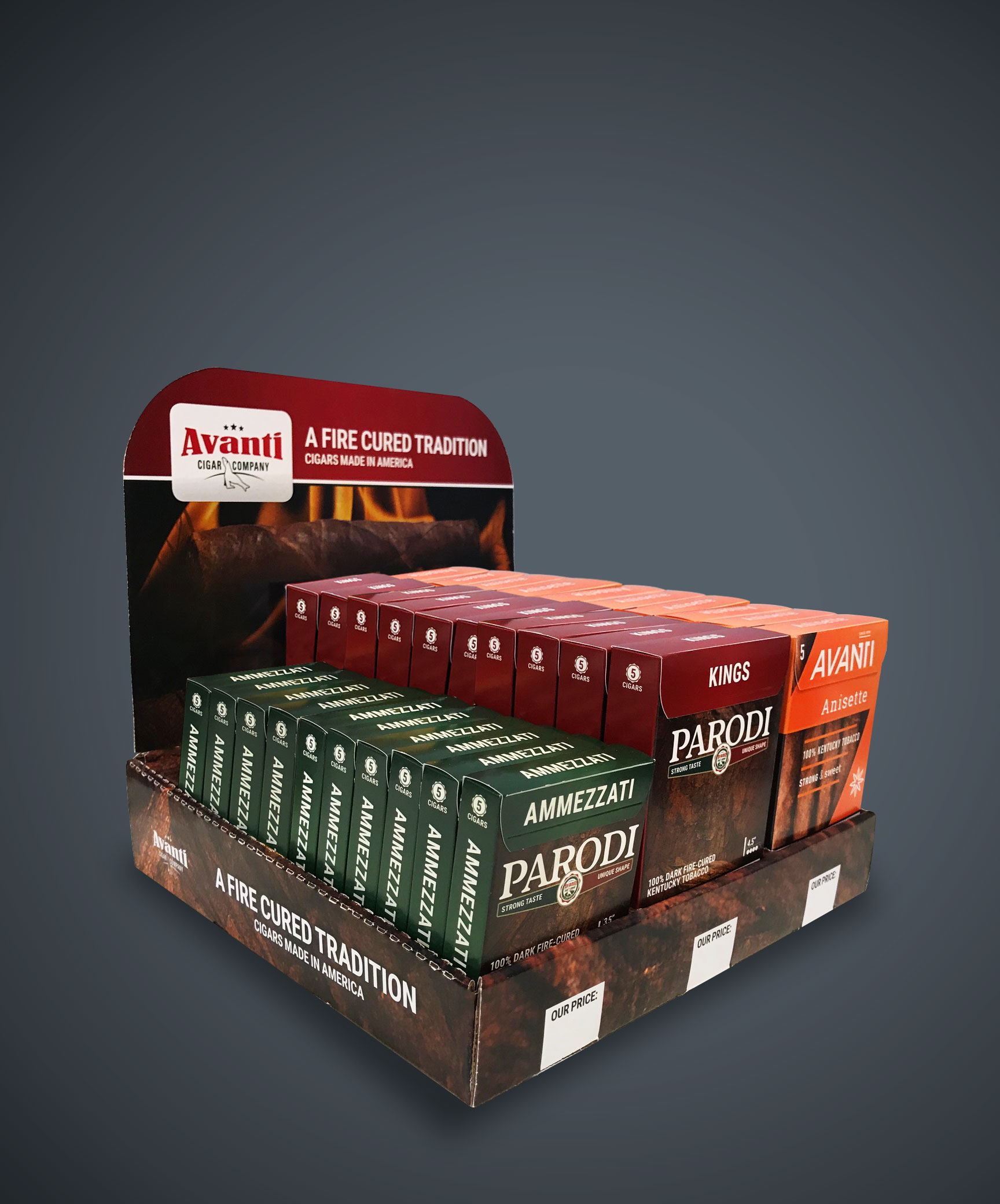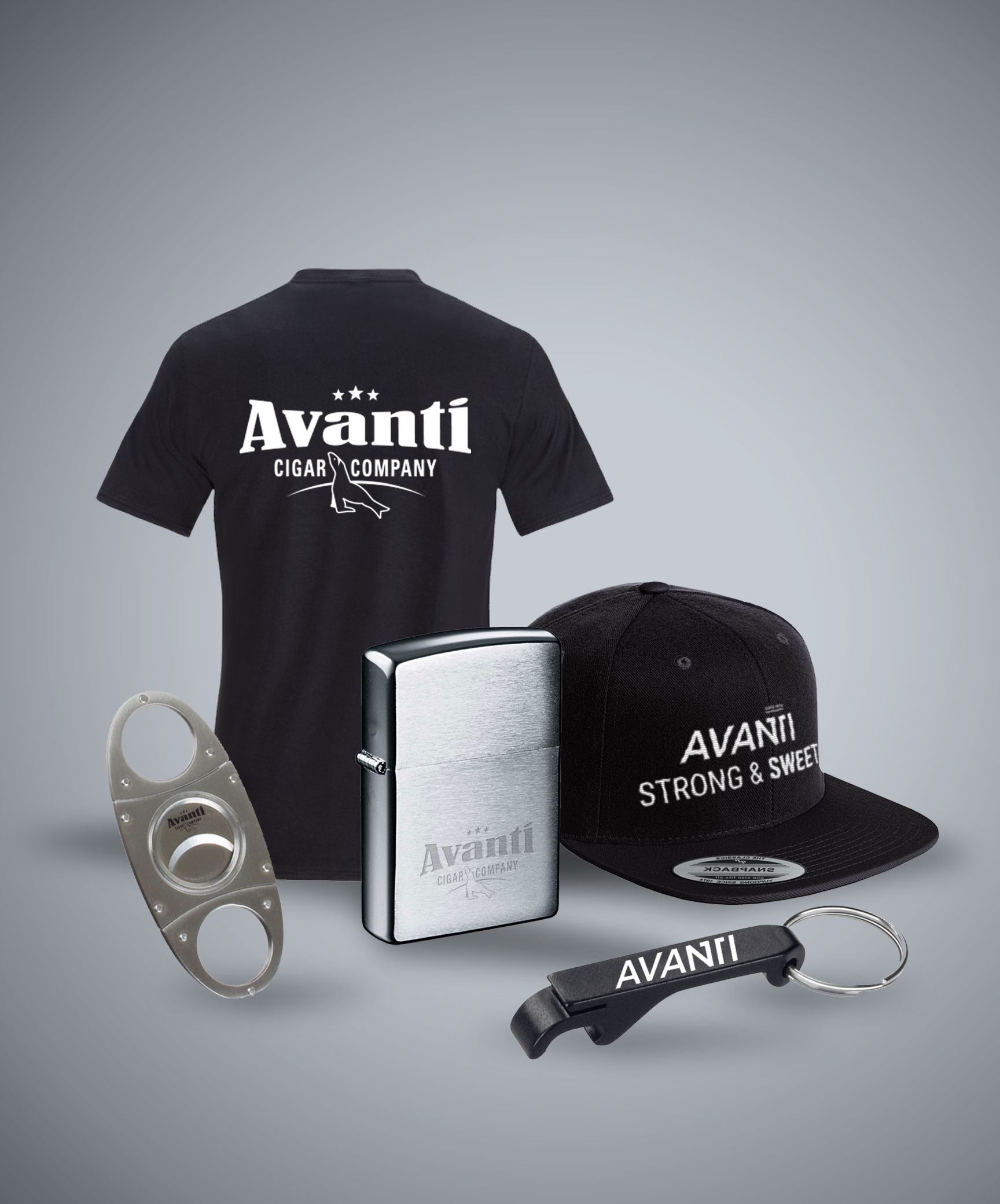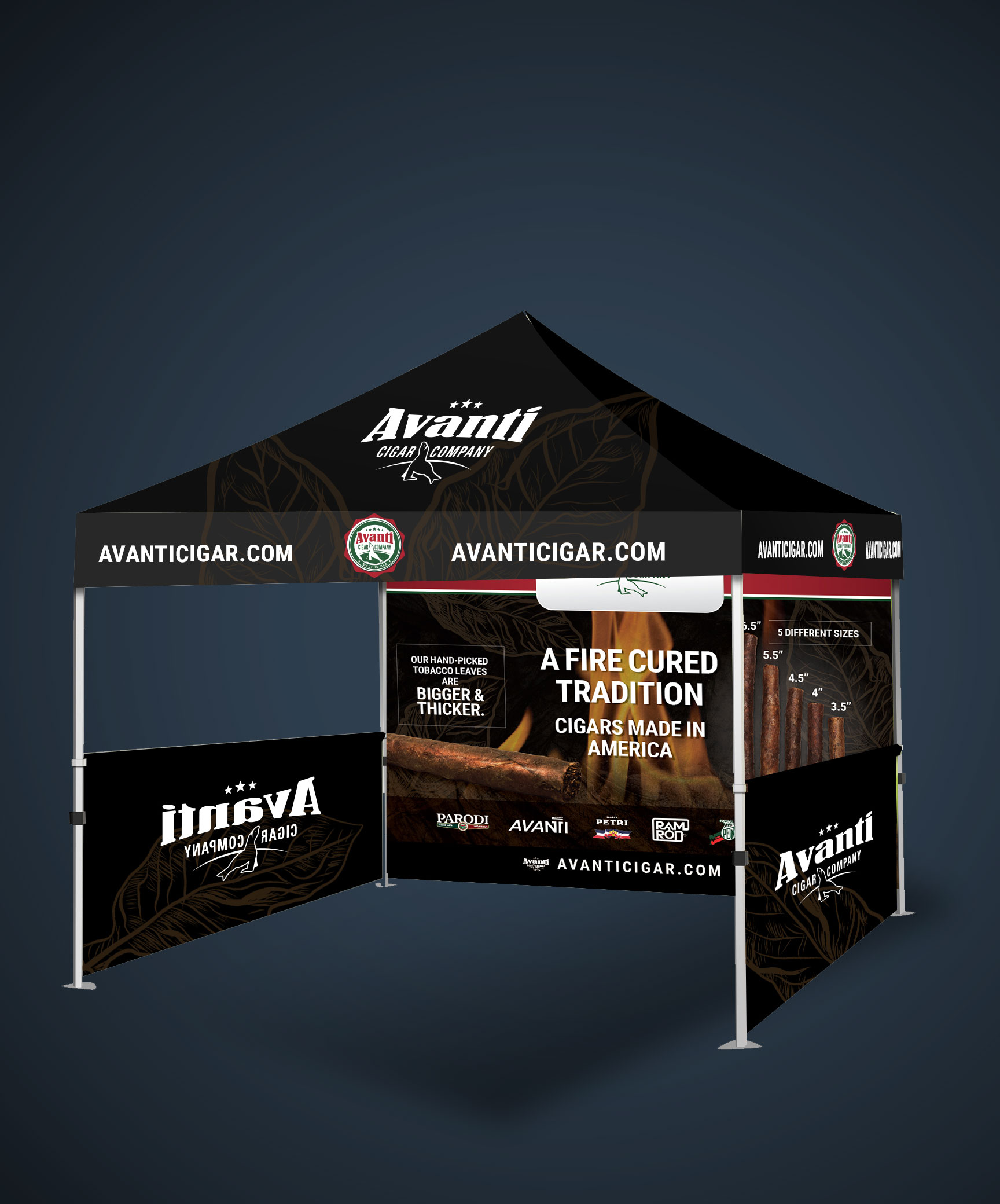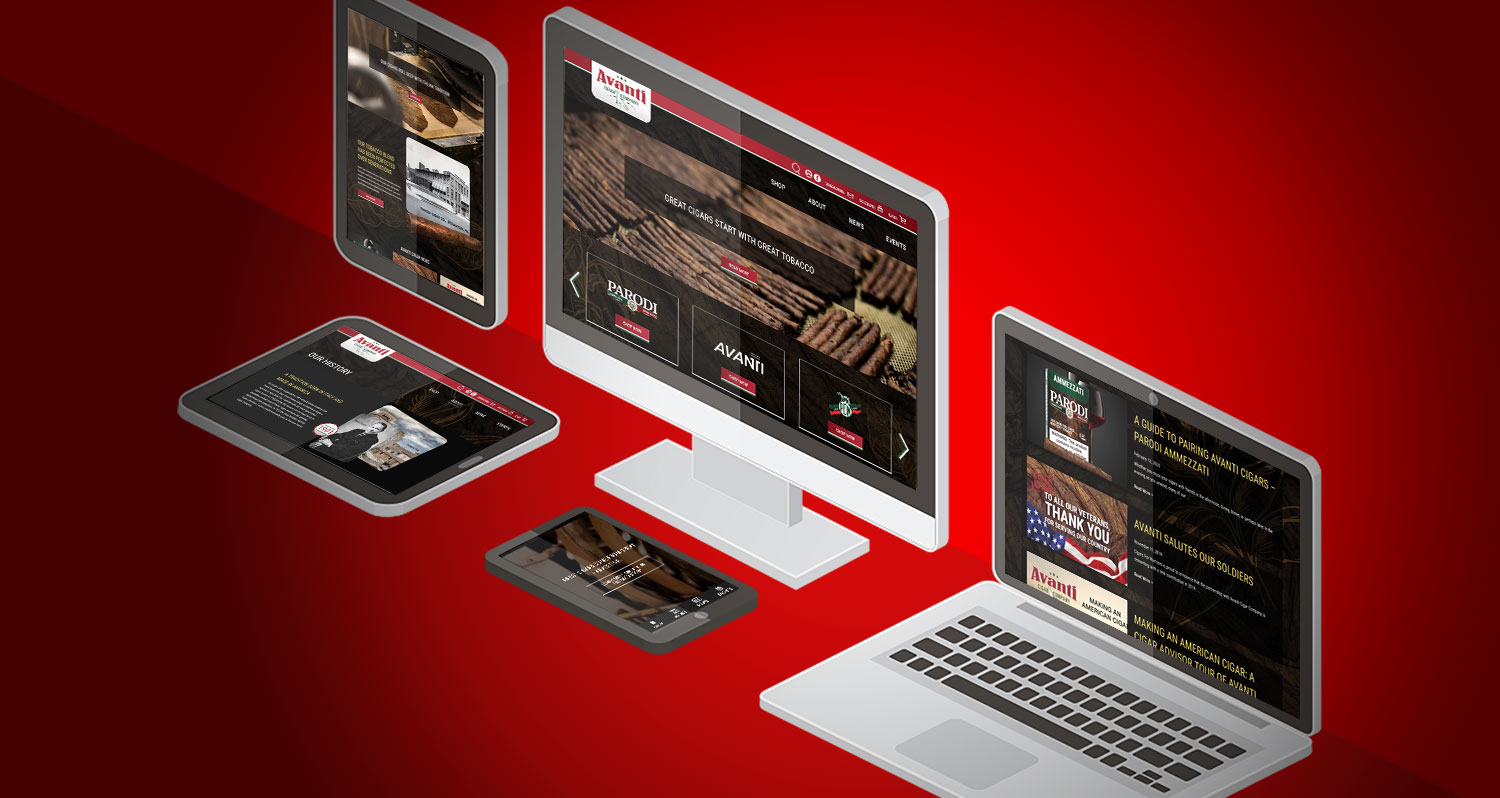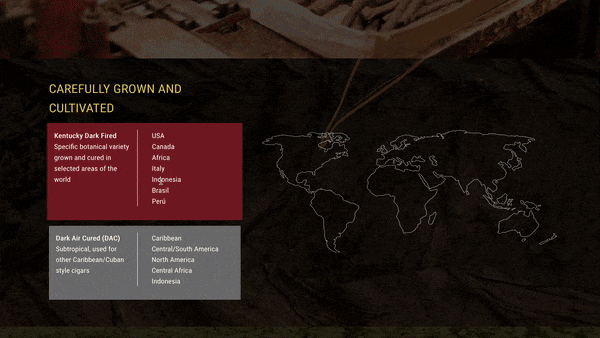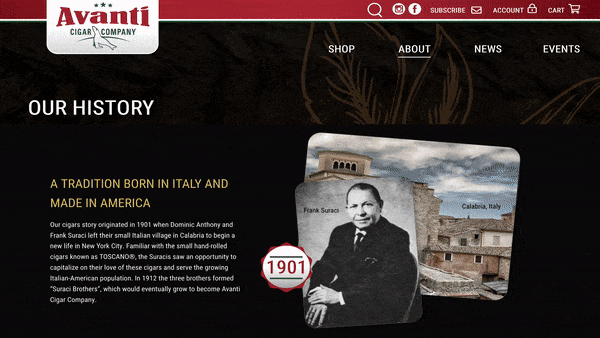 Project Resources:
Web Development
eCommerce
Front End Development
Responsive Web Development
Secure Hosting Solution
Server Administration
Wordpress Custom Theme Development
Back End Development
Graphic Design & Branding
Animation & Motion Graphics
Apparel & Promo Item Design
Custom Web Development Wireframing
Digital Ad Creative
Email Marketing Design
Interactive Installations & Event Concepts
Merchandise Design & Fulfillment
Package Design
Photography & Editing
Responsive Web Designs Rendered for Desktop, Tablet + Mobile
Sitemap Development
Trade & Publication Ad Creative
Trade Show Booth Environments
Web Design
Marketing & Content
AdWords
Copywriting
Digital Advertising Campaigns
Email Marketing
Reputation Management
Retargeted Marketing
Search Engine Optimization (SEO)
Social Media Marketing
Traditional & Online Ad Placement
Video Production/Editing
Website Analytics
Website Content Management
Technical Specs
CSS3
Foundation Framework
HTML5
Javascript
MYSQL
PHP
SASS
Webpack
Woocommerce
Wordpress
Check out Avanti
Think We're a Good Fit?
Get in touch with us and tell us a bit more. We'd love to chat.
Contact Us Today
Hello!